Happiness is found in the smallest things. With a new found value in interior design, small-format tiles are back in new shape, size & patterns and they're here to stay. Timex Ceramic, ceramic tiles company in Mumbai becomes the meeting point for the smaller format tiles collection of Glossy & Matte. This concept is inspired by tradition, where it all began. The small tiles made by hand by artisans that now, thanks to technological advances, inspire us with their modern-ness. A world of sensations where diversity shines thanks to its different colours, shapes, sizes and prints.

We Timex Ceramic specializes in Ceramic exclusive project developments. Always attentive to colour trends and metallic finishes in combination with the latest technologies and our Creative and Design team touch, we have created our own image and recognizable style, which nowadays is already covering major part of India.

In this Blog we are covering our small formats glossy & matte tiles. This will help you to know more about the type of tiles and its effect. The more you know about our product the more it will help you to create your home with best possible option.


Glossy v/s Matte Tiles:
Want to amp up a space's vibe? Well, choosing the appropriate floor & wall alternatives is step number one. Finding the correct tile for your area can be a difficult challenge in today's market due to the multitude of various tile styles, types, and patterns.
When it comes to ceramic floor tiles and ceramic wall tiles, glossy and matte finish tiles are the most widely utilised by architects, interior designers, and homeowners among the numerous varieties of textures and finishes. Despite using the same raw materials and going through a comparable production process, both gloss and matt finish ceramic tiles have different levels of smoothness and sheen.



Glossy Surface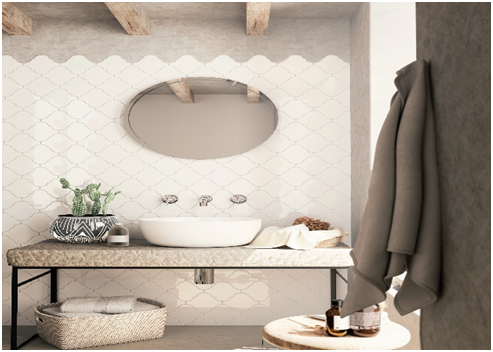 The existence of a glossy, long-lasting, glazed covering of liquid glass that provides a sheen that lasts for a long time is the primary distinction between glossy and matt finishes. The gloss of titles under our Bondi (Bondi Arabesque, Bondi Fan) and Bellagio series gives the tile design a mirror-like sheen and highlights the colours and textures, giving it a stunning appearance.
Features Increase the size and brightness of any space
Tiles with a glossy polish like our Iqono series have a gorgeous, mirror-like lustre. Their shiny surface scatters light across the room, giving the impression that it is larger and brighter. Glossy tiles are a great choice for areas with limited natural light and smaller spaces.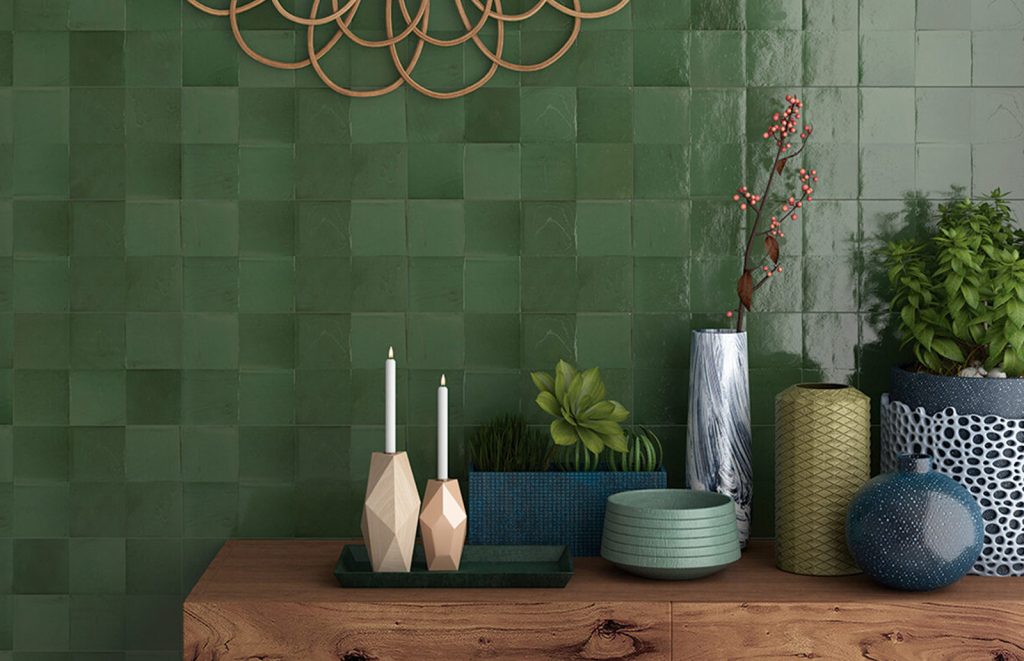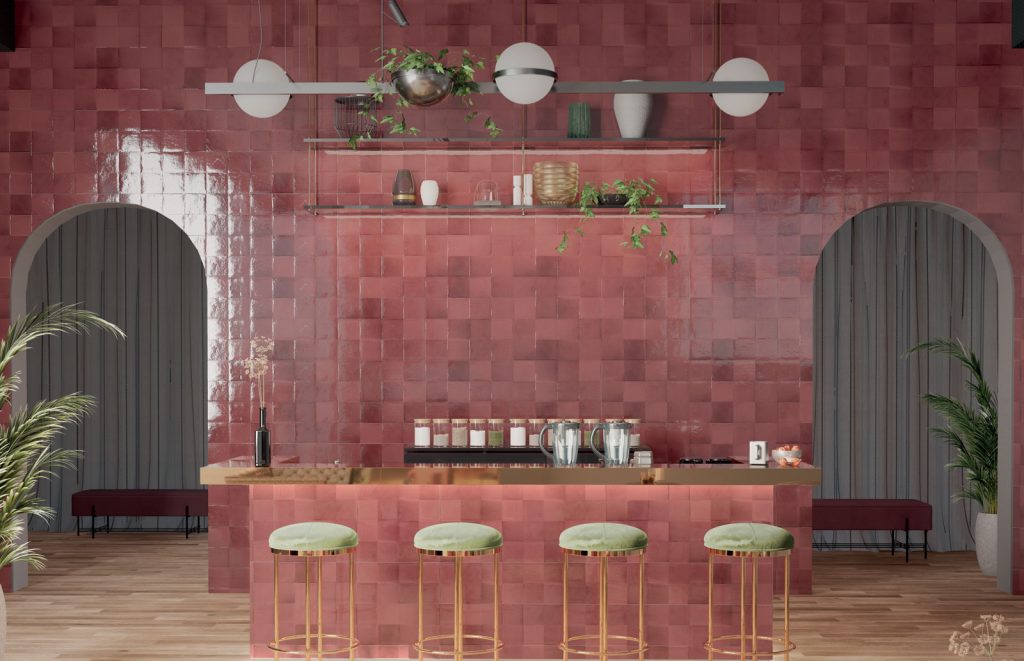 Perfect size for backsplashes
Glossy tiles like the Nara 7.5*30 make an excellent choice for backsplashes and walls in the kitchen and bathroom since they can withstand stains and scratches. One can select from a variety of colours, designs, and styles for these tiles as well.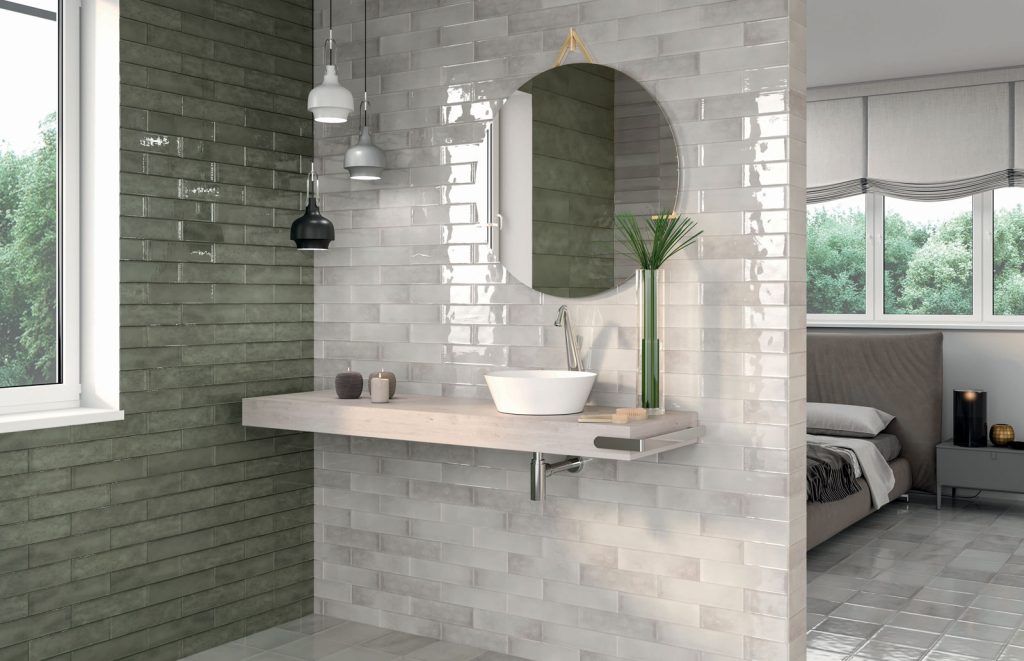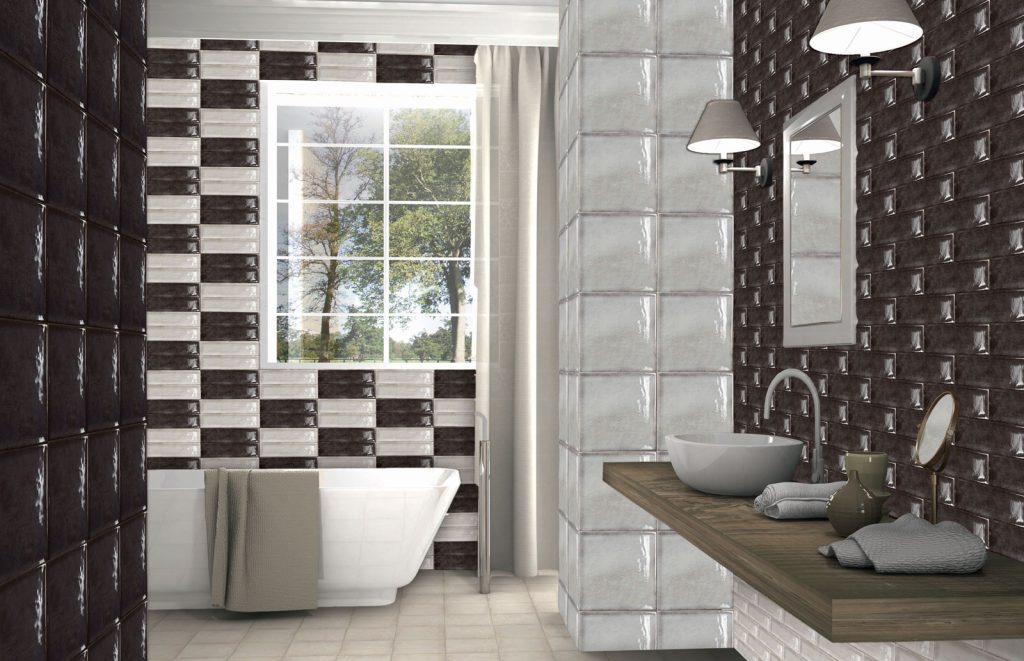 Simple to keep and clean
The tiles' smoothness makes it quite simple to clean them with a single swipe of a damp mop.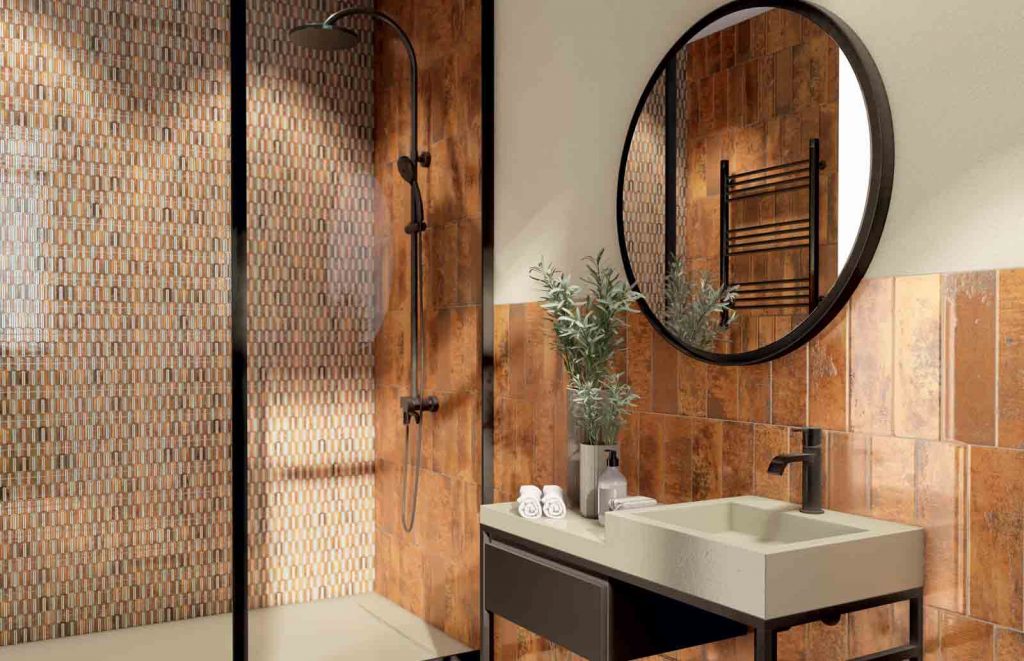 Matte-finished Tiles
In order to obtain a non-shiny, understated appearance, an unique coating is placed to the top of these tiles. These tiles' most distinguishing quality is that they are non-slippery, which makes them perfect for all environments, including bathrooms, kitchens and balconies, which use a lot of water. Our Kirkwall, Meraki and Nara Matt series are amongst the most striking matte tiles in existence- try them to believe them!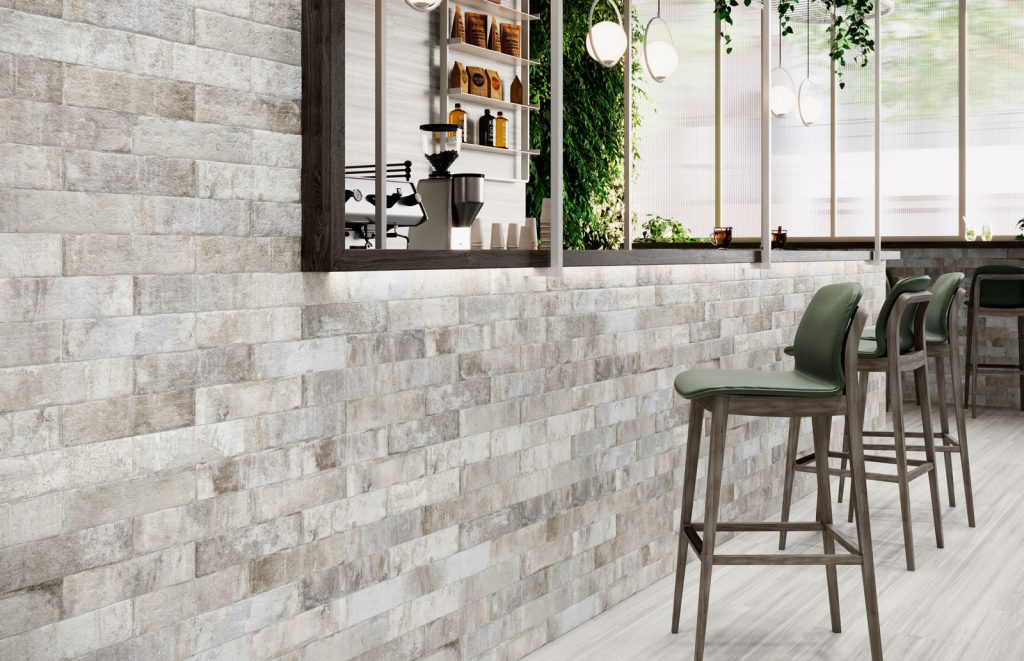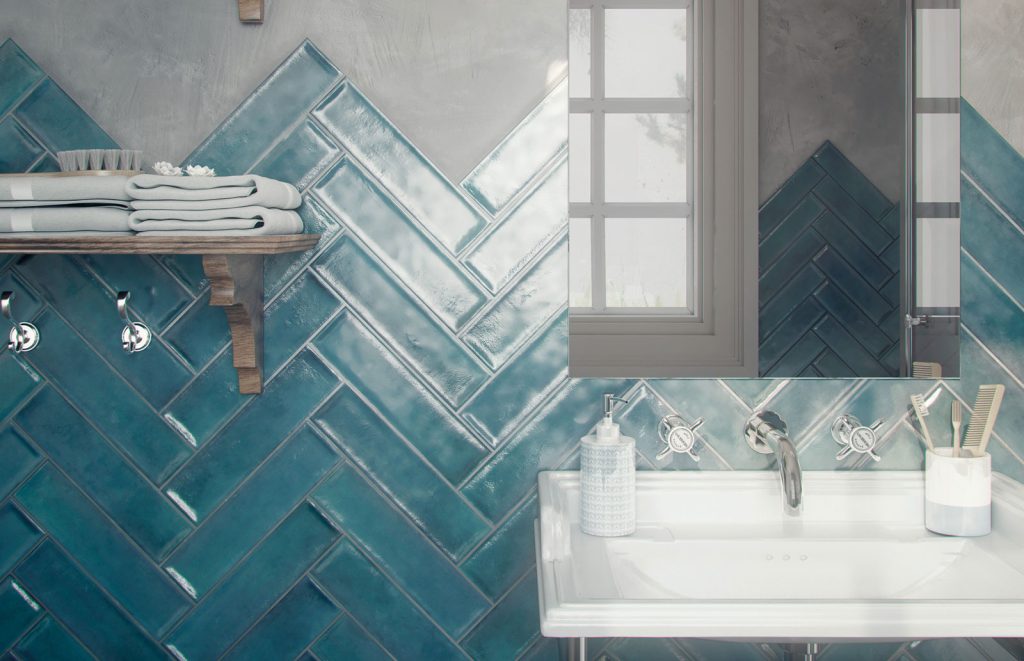 Specifications
Tiles with a matte finish are excellent at hiding scuffs and stains, reducing the need for thorough cleaning. Matt tiles are an excellent choice for busy areas because they require little maintenance.


Combination of Glossy & Matt
The Matt finish is a perfect choice, has the effect of making these series indirectly patterned tiles more useable. A Complete glossy finish would be too distracting, creating busy reflections. In this case, the Combination of Matt and glossy finish wins and creates balanced & bold look to any space.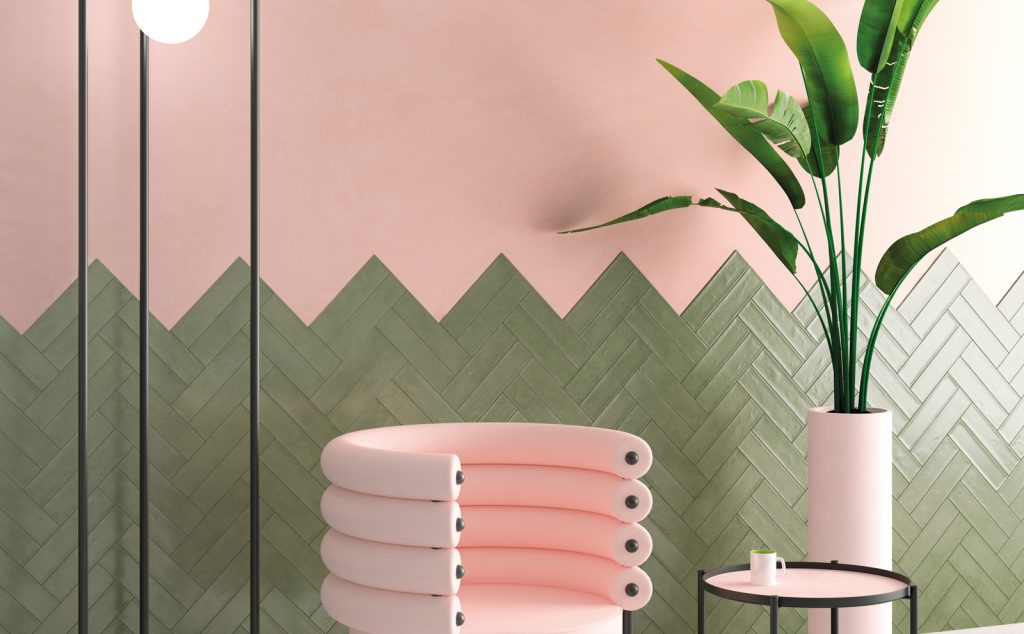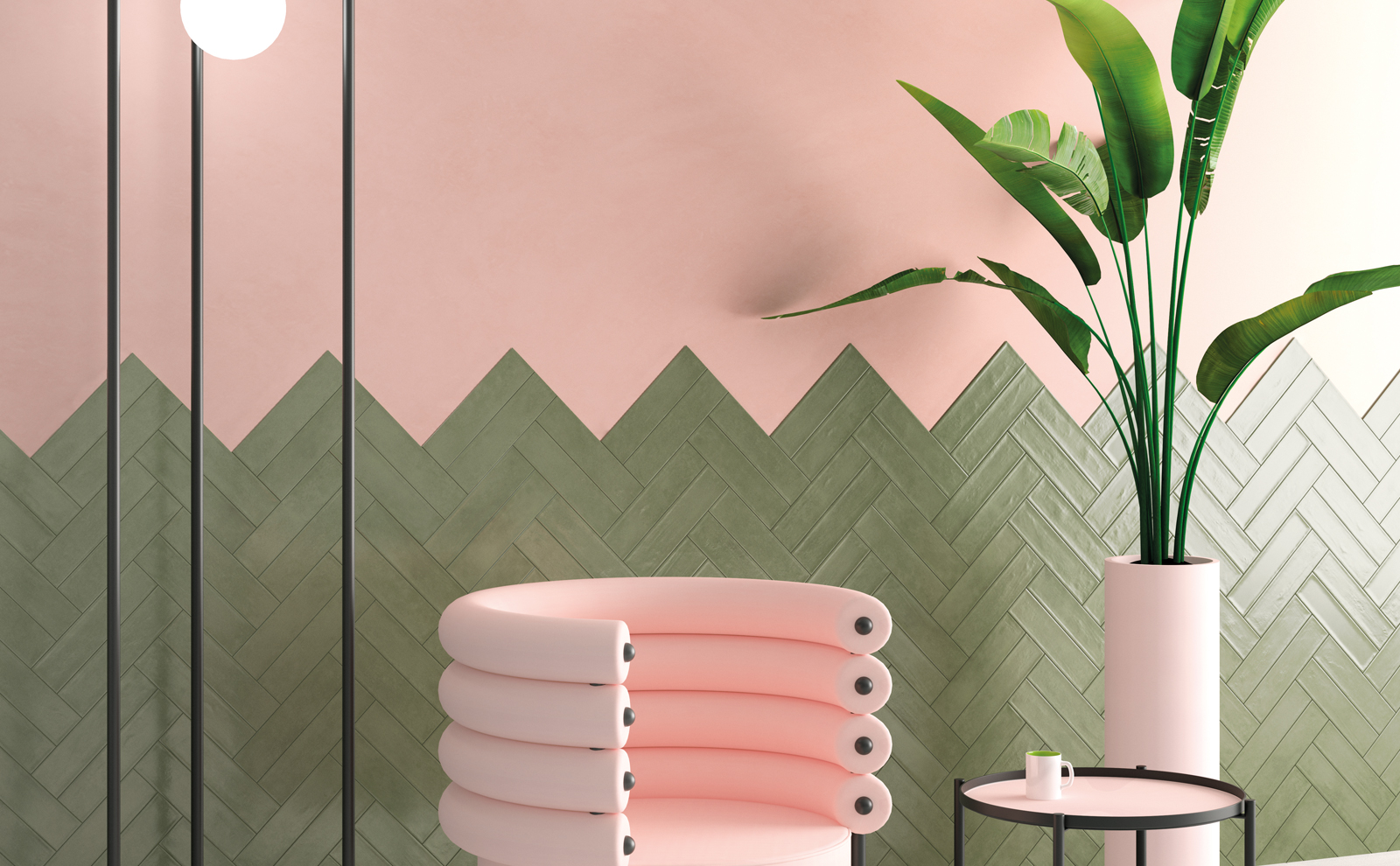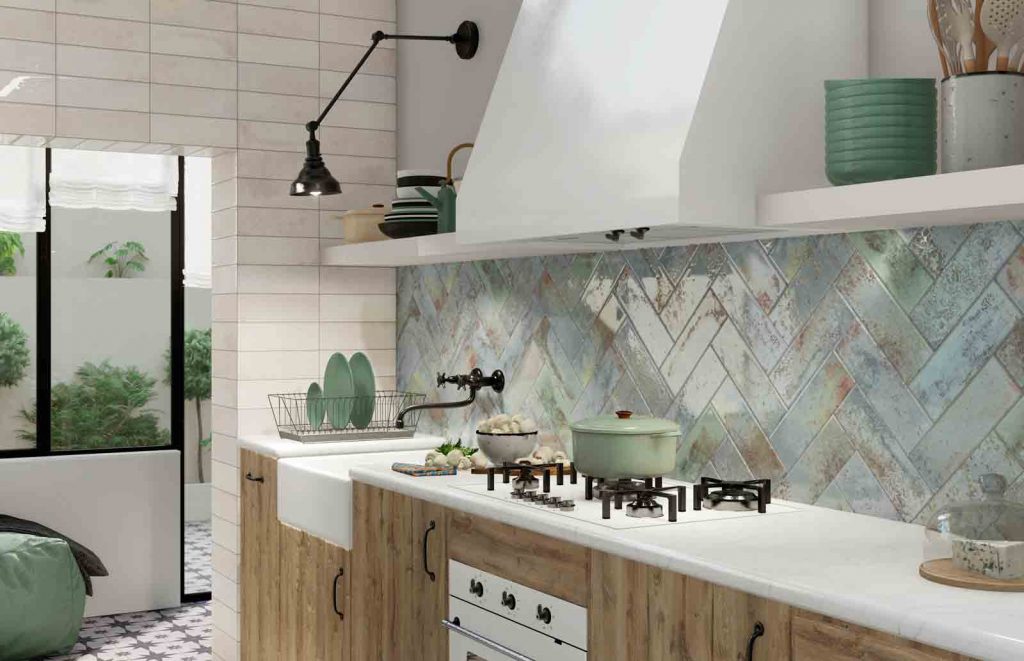 Rustic Surface
If you want to give your room a traditional, rustic, or natural vibe, matte finish wall tiles are a great choice.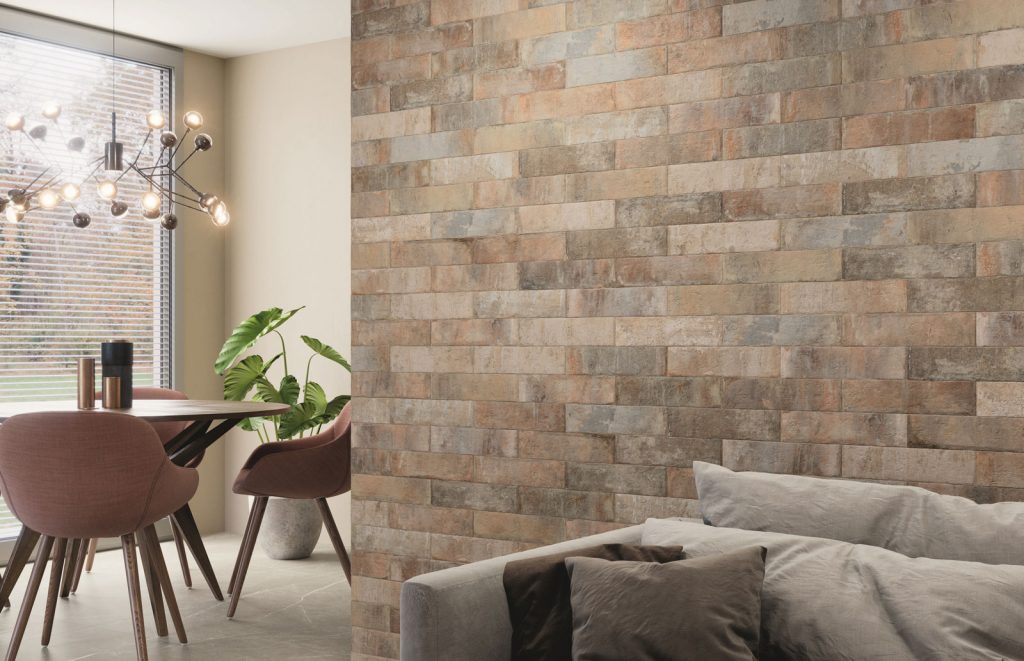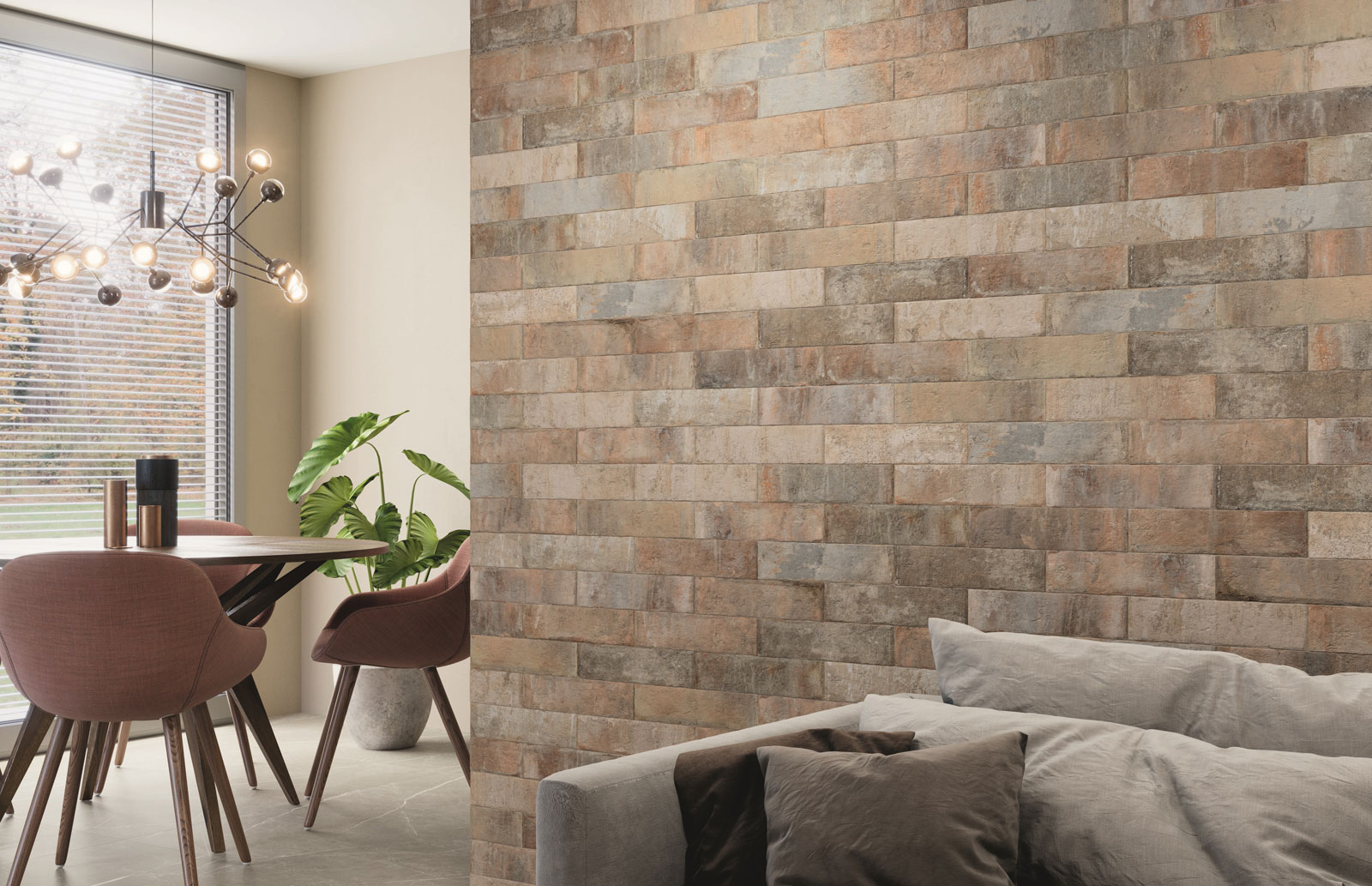 Anti-slip characteristics
Matte tiles are non-slip because they have greater friction than shiny tiles. They are the finest choice for bathrooms and other damp locations because to their anti-skid function. They are also a fantastic option for houses with kids and pets.

Both of these tile finishes have advantages and disadvantages. Depending on the size, texture, colour, lighting, and design of the room, one may choose either of these styles. You can even combine the two types of finishes to produce a fusion effect.

For example, you can choose matt-finish tiles for bathrooms and kitchens and gloss-finish tiles for living rooms or bedrooms. The decision ultimately comes down to your personal preferences.
Timex Ceramic collection of wall and floor tiles are imported tiles in Mumbai available in glossy as well as matte finishes. So, connect with us, sit back and let Timex tiles do their magic!