Say goodbye to boring walls and hello to stunning style! Metro tiles are the ultimate solution for anyone looking to add a touch of timeless beauty to their home decor. With a variety of styles, colors, and finishes to choose from, these trendy tiles are the perfect way to add a pop of personality to any room in your home. If you are tired of square walls and bland designs, this is the place for you! Add some spice to your space and see how it transforms into one that makes a statement.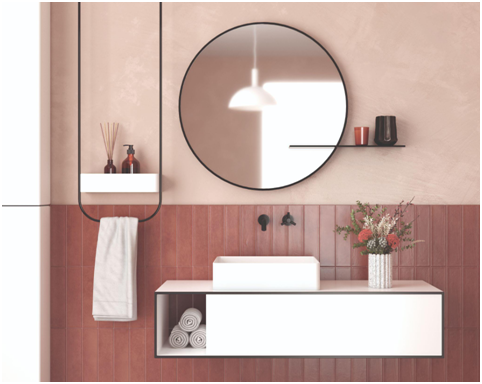 Metro tiles have been a staple in the world of interior design for quite some time now, and with good reason. They not only offer a classic and splendid look, but they can be found in a range of unique styles, finishes, and colors to suit any particular taste. Whether you're looking to add a refreshing pop of color to your kitchen, or you want to bring in a sophisticated touch to your living room, metro tiles are the way to go. Metro tiles have been used in London Underground and New York City Subway since the early 1900s. It doesn't come as a shocker that this marvellous style is still in use, given its beautiful timeless design that is here to stay for many years to come
Timex Ceramic offers a wide range of metro tiles that will bring the blend of modern and vintage style to your abode.
1. The most recent edition to the metro tile family is the Limit series, which is set to capture the design industry and take the design world by storm. With its sleek design and stylish pattern, the Limit series is the perfect way to create a sophisticated and modern feel to any room in your home. This series boasts a distinct pattern that sets it apart from the usual tiles we see everyday, and will definitely make a statement in your home. With the breathtaking colors it offers and the gorgeous design it possesses, it is sure to become the new talk of the town. Add a touch of bright elegance and boldness to your space with the Limit series of premium Timex tiles, available in 6 bright colors.
2. One of the finest metro tile series is the Kirkwall series, which offers a natural stone look with a textured finish. These tiles are perfect for those who want to give a raw and rugged feel to their space. The textured finish of the Kirkwall series adds depth and interest, making them a great option for those who want to create a cosy and inviting atmosphere. Kirkwall is the synonym of warmth when it comes to houses. With a modern yet simple and homely feel to these tiles, Kirkwall series is a reminiscent of the times that emanate joy.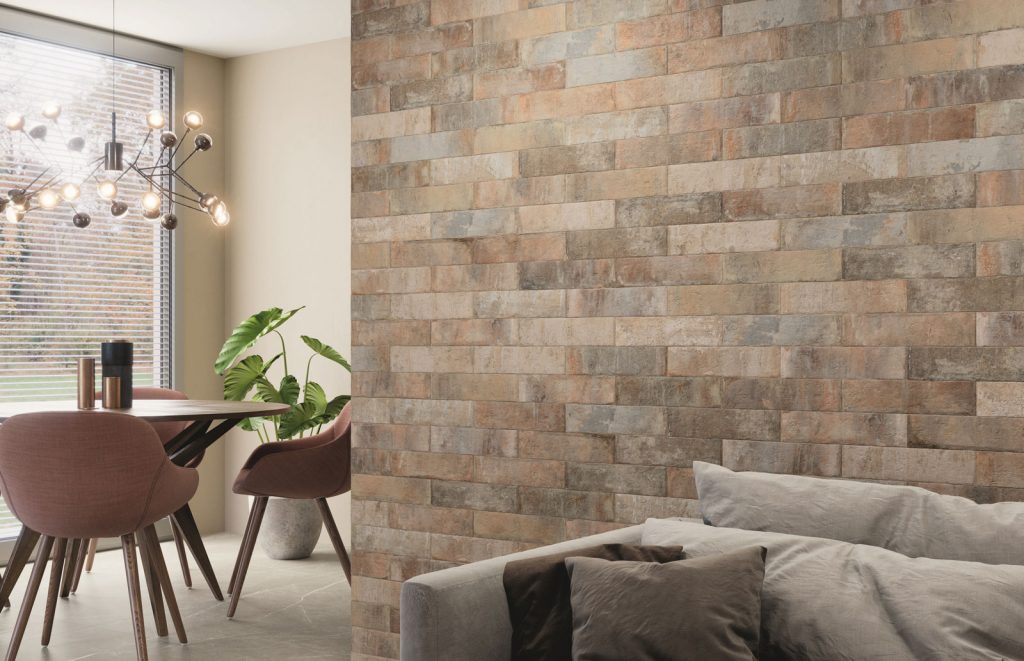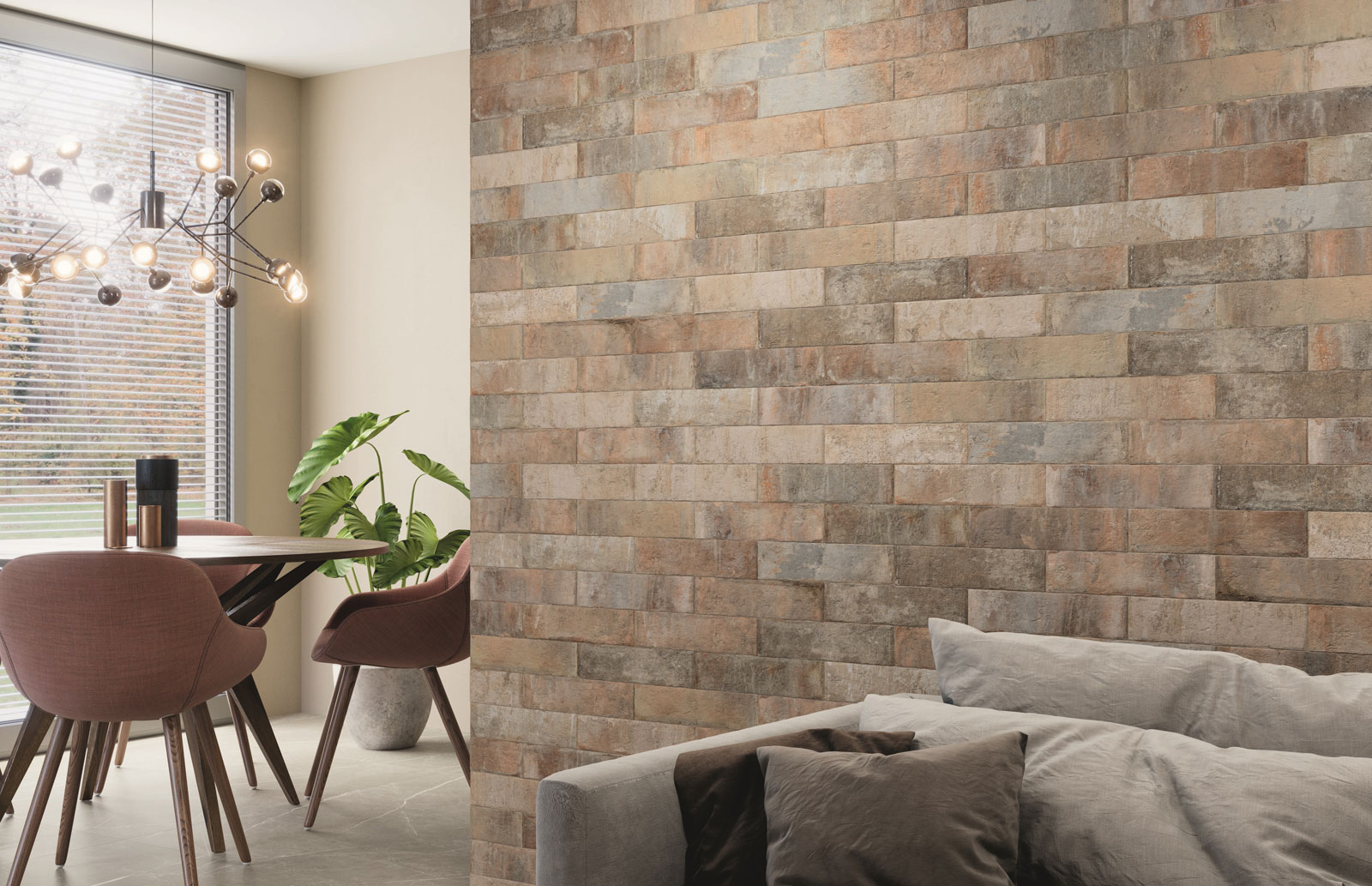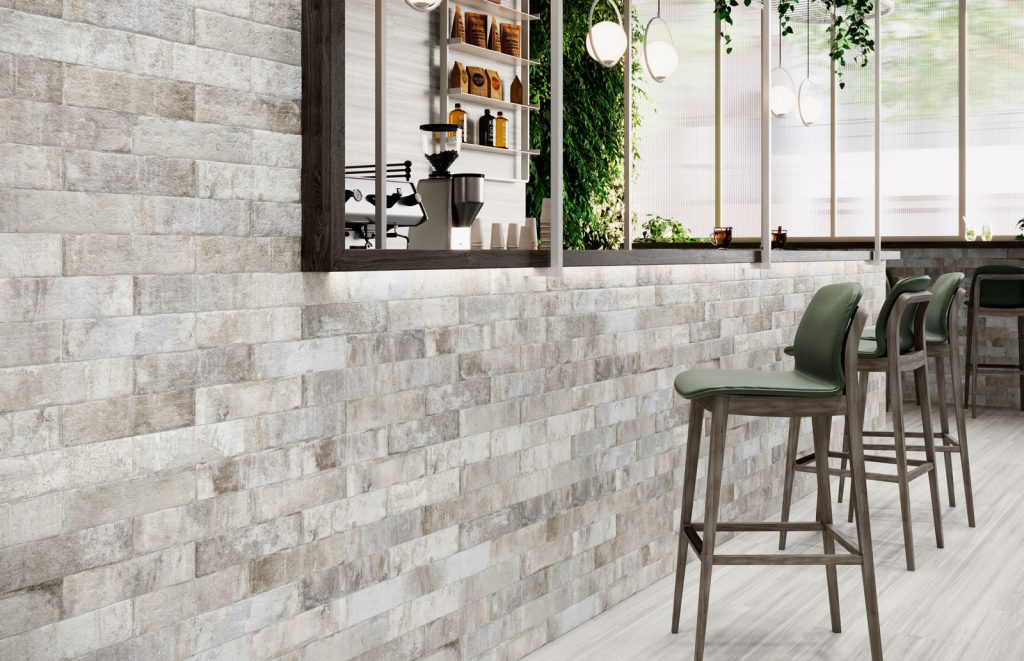 3. The Nolita series is the perfect choice for anyone who is looking for a simplistic yet gorgeous look. Stepping into a room of walls bedecked with Nolita tiles feels like walking into a wave of freshness. The shiny finish of these tiles adds to their distinctiveness and transports you to a whole different realm of fluidity and novelty. The stunning colors offered by these porcelain tiles can change the mood of any room one steps into.
4. The Bellagio series brings a quirky twist to any room. Its eccentric pattern and colors bring with them a surge of brightness and positivity, elevating any room and turning it into high-end luxury. If you're looking for decorative ceramic wall tiles for your bathroom or kitchen, Bellagio series is the perfect option. The burst of colors are a breath of fresh air, and the bohemian patterns make a bold and stylish statement. With the exterior wall tiles of the Bellagio series, any pale space can turn into a vivid and radiant one straight out of a movie.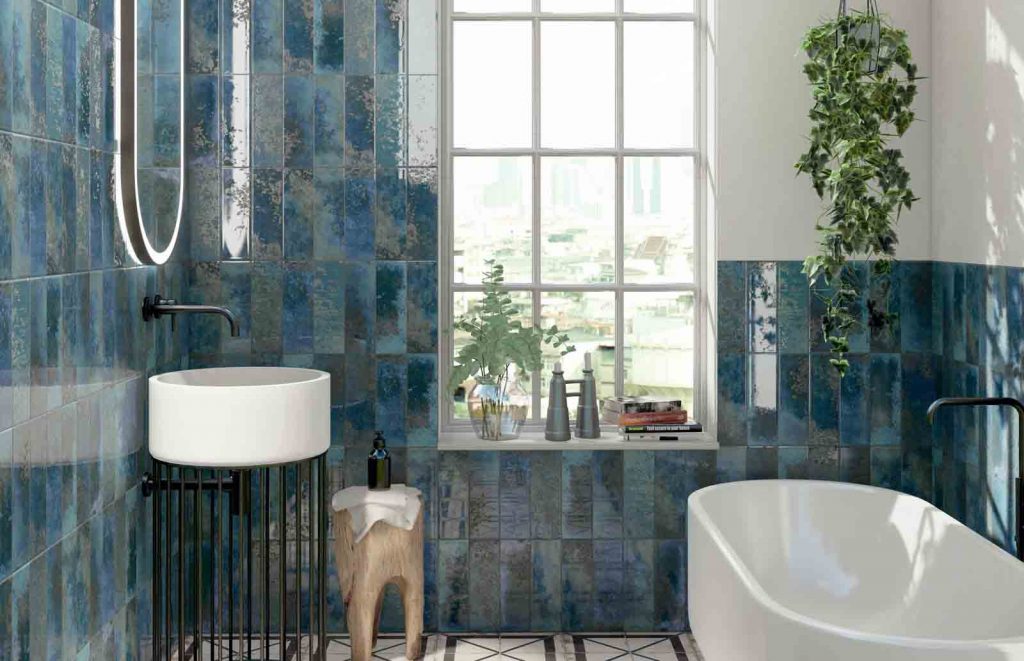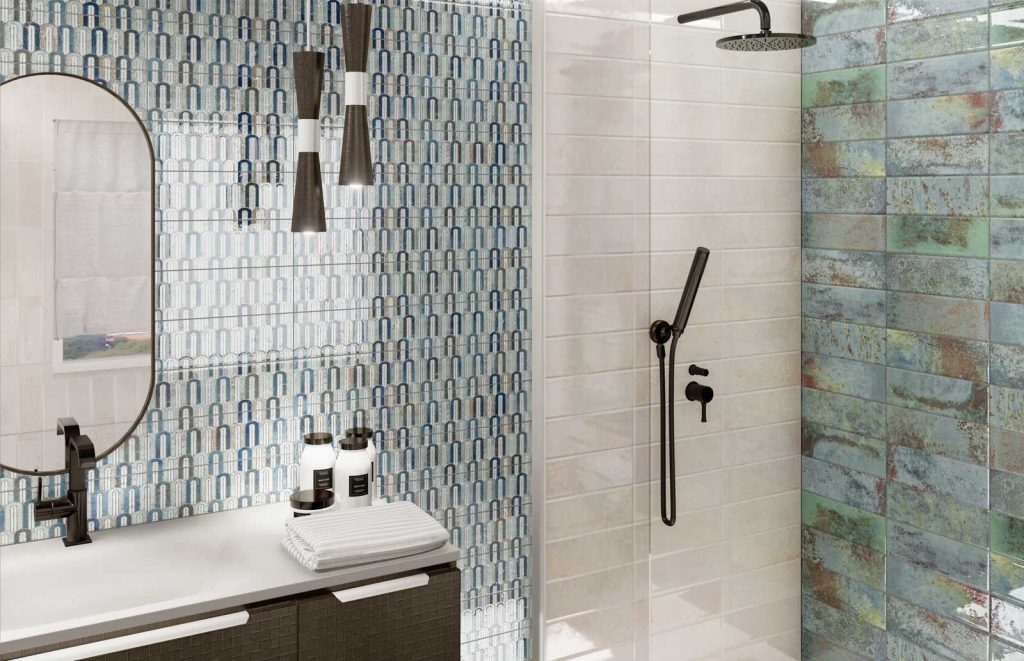 5. Another one of the most choice metro tile series is the Nara series, available in both matt and glossy finish. These premium ceramic wall tiles offer minimalist and exquisite visuals. Add a sophisticated pop of color using the Nara series. The Nara series is the perfect combination of elegance and uniformity, making it an excellent choice for kids rooms, bathrooms, and kitchens. With its elegant design, the Nara series is sure to add a touch of beauty to any space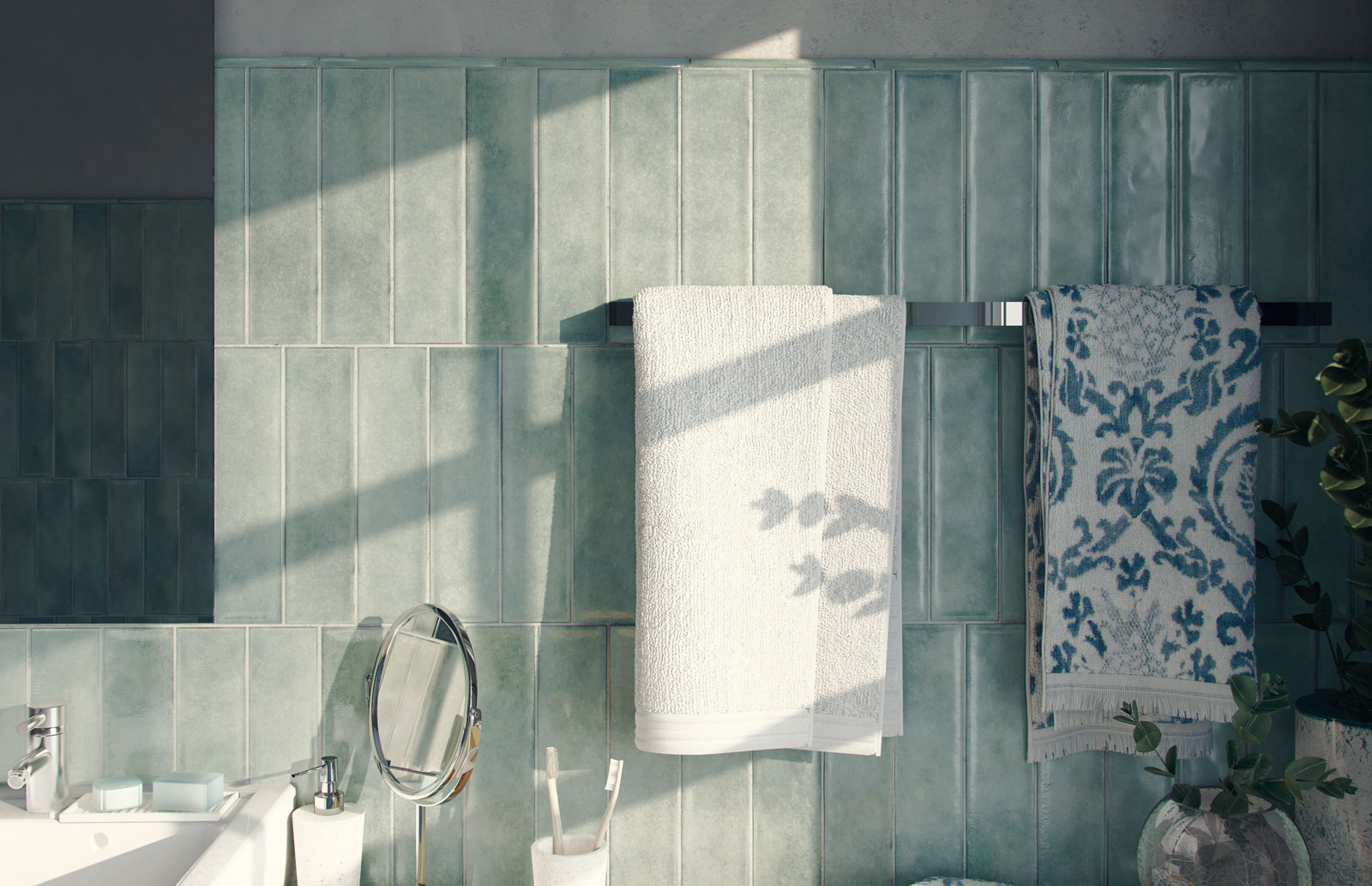 So, how can you incorporate these tiles into your home decor? Here are some tips and ideas to get you started with metro tiles:
1. Use them as a backsplash:
Metro tiles are the perfect choice to use tiles as a backsplash in the bathroom or the kitchen. They offer a classic look that will definitely never go out of style and benefiting from this, you can use them to create a neutral or bold statement. A stunning mosaic of iridescent rectangles behind any piece of furniture is sure to turn even a stale decor piece into a timeless one. Depending on your color choice, you can make use of metro tiles in a way that will suit your personality.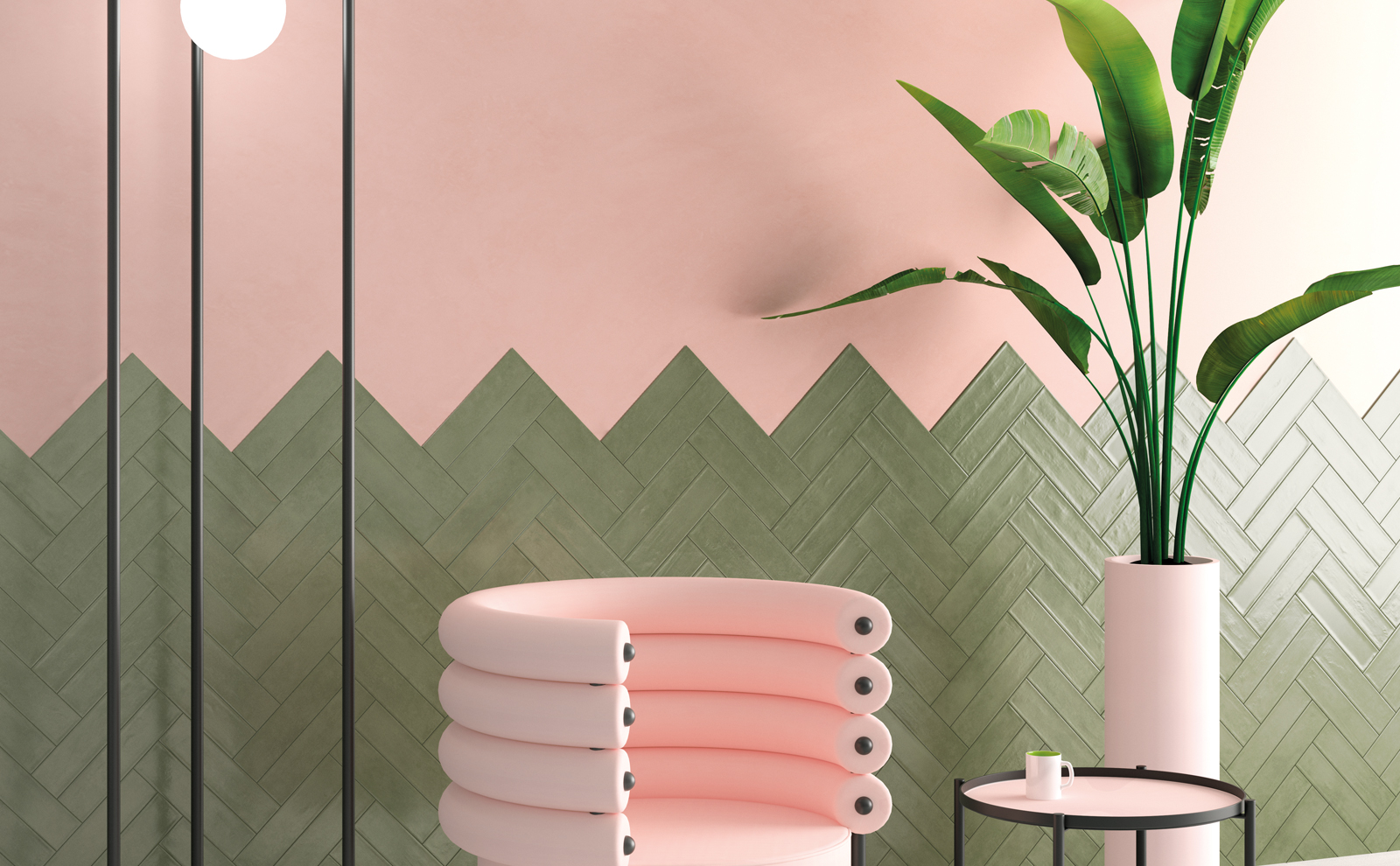 2. Create a feature wall:
Metro tiles are quintessential for creating a feature wall in any room. Whether you use a patterned tile or a solid color, a feature wall will add texture and depth to your space. The Limit series features a pattern that will create a stunning visual impact in any room it is used in. Imagine a wall of tiles from our breathtaking Bellagio Series. Surely, it will be one to impress.
3. Mix and match:
Mixing and matching contrasting or complementing colors and styles of metro tiles is a splendid way to create a distinct and personalised look in your home. You can use a patterned tile as the primary focus and pair it with a solid color for a balanced look. This is the perfect way to incorporate metro tiles and add a touch of uniqueness to your home that is evocative of your personality.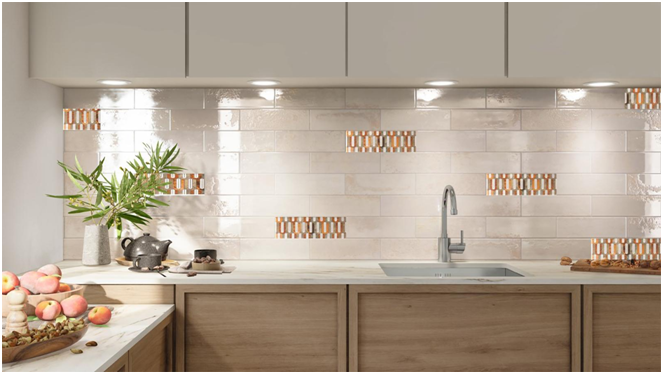 4. Use them in different rooms:
Metro tiles aren't just limited to the bathroom and kitchen. They can be used in any room in your home, including the living room, bedroom, and even the entryway. This versatility means that you can create a consistent look throughout your home and make a statement in every room. Be it your bedroom, living room, drawing room or office, Metro tiles will be your house's most loyal friends. Metro tiles will not stifle but complement your decor, making them all the more exquisite.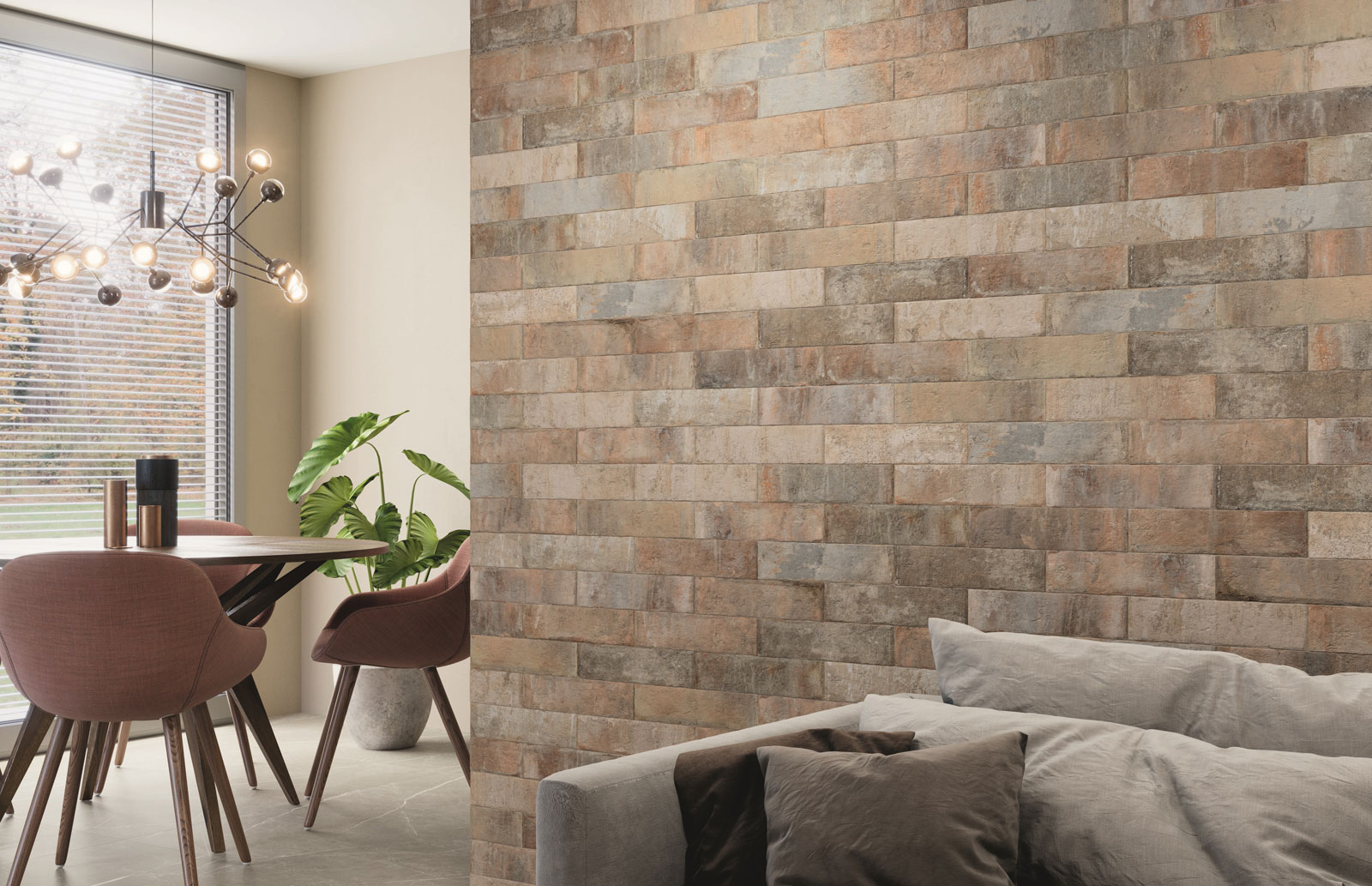 5. Combine with other materials:
Metro tiles can be combined with other materials to create a unique and interesting look. For example, combining metro tiles with wood or concrete creates a warm and inviting feel. The Limit series can be paired with wood, concrete, or even other types of tiles to create a distinct and attractive look. This is just one of the slew of benefits metro tiles offer.
6. Choose the right finish:
Metro tiles come in different finishes like glossy, matte, and even textured. By choosing the right finish, you can create the look you want. The Nara series is available in a glossy finish that will add some depth and interest to your space, all while flaunting its surreal design and colors, and in a matt finish, which is easy to maintain and brings uniformity and a touch of order.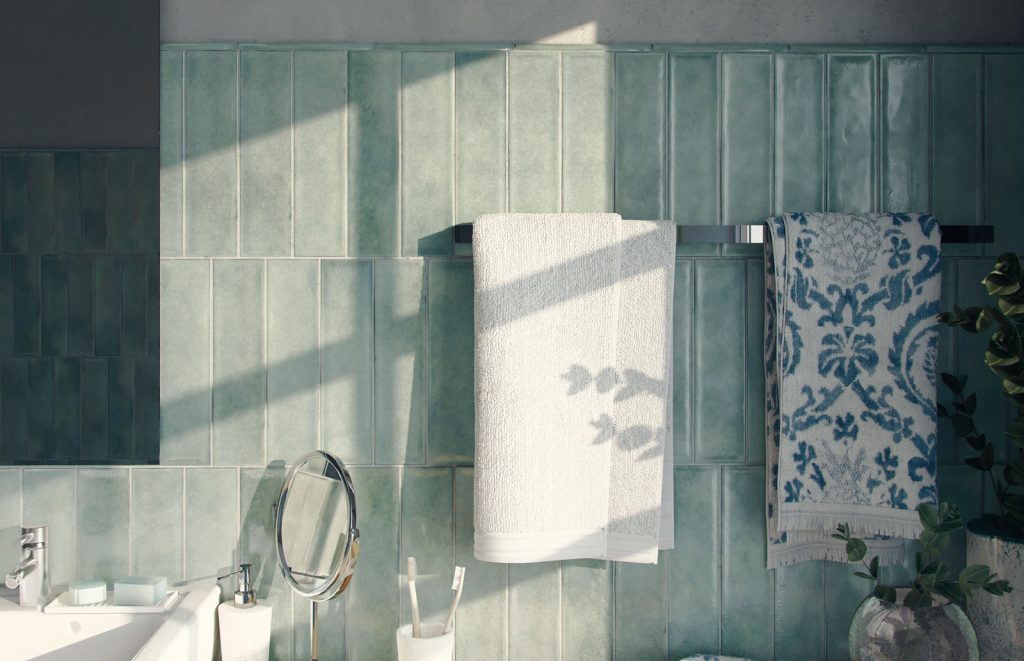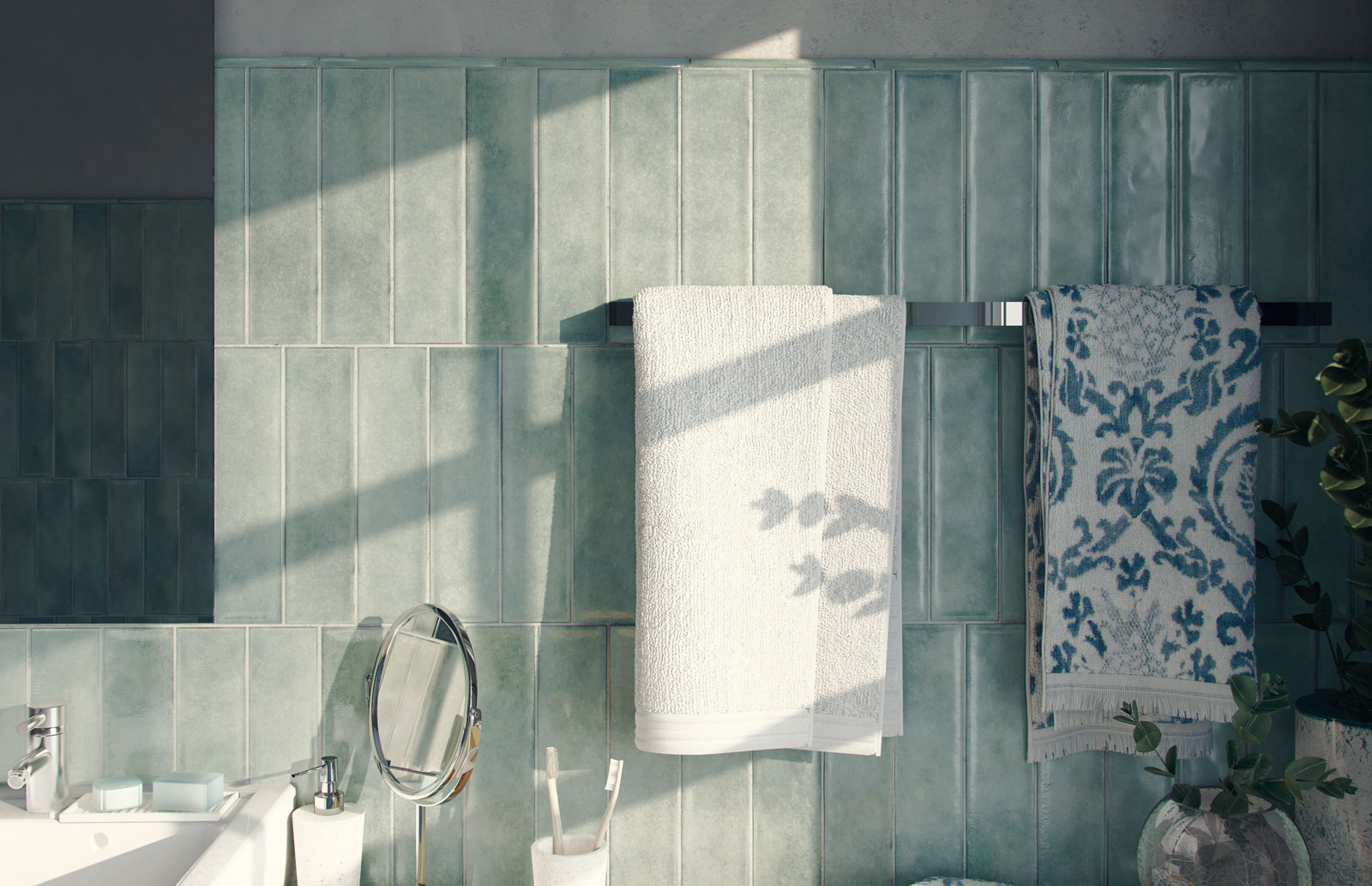 7. Create patterns:
To create a stunning wall that will impress, create exquisite patterns using a blend of assorted colors. For example, using black and white tiles from the Nara Series and placing them in a checkerboard pattern will create a magnificent look and a striking statement wall. Use your creativity and turn your wall into a masterpiece.
In conclusion, metro tiles are a resourceful and stylish option for any home décor. From the classic look of the Kirkwall series, to the modern and sophisticated feel of the Nolita series, there is a metro tile for every taste. The Bellagio series adds a touch of luxury, while the Nara series, available in both matte and glossy finishes, adds versatility and variety. And now, with the latest addition of the Limit series, there's never been a better time to incorporate metro tiles into your home décor. With its distinct pattern and irresistible colors, the Limit series is sure to make a statement in any room.
Each series offers its unique style and design. So, why not give it a try and see what amazing transformations you can make? Whether you want to add some color, create a feature wall, or add some texture, metro tiles are the perfect choice. With your creativity and passion, any wall can be a blank canvas and metro tiles, the perfect paint.