The interior décor for houses and other spaces has moved over squares and other traditional tile designs. Today, the client is open to experimenting with symmetrical hexagon tiles for adding a new special décor. As per the interior designers, these tiles can be used anywhere in the house and have become a popular choice as they provide an aesthetic appearance to the space. The sensational structure of hexagon tiles design can also be used as a decoration material to give a ravishing look to one of the corners or just above the dining area!
Different Hexagon Tiles for Interior Decoration

The hexagonal tiles for wall or hexagonal tiles for floor can create surprisingly classic interiors when the right designs are chosen. They can also be used to create interesting accents on the wall to give the space a new feel! These hexagon porcelain tiles are an ideal fit for all surroundings and can be used anywhere. They are known to add a splash of dynamism and offer a contemporary look to the place.

A mixture of different colorful hexagon tiles for floor creates an elegant environment. Our monochromatic mixture of hexagonal tiles in this series along with the relief pieces can adorn any room of your house!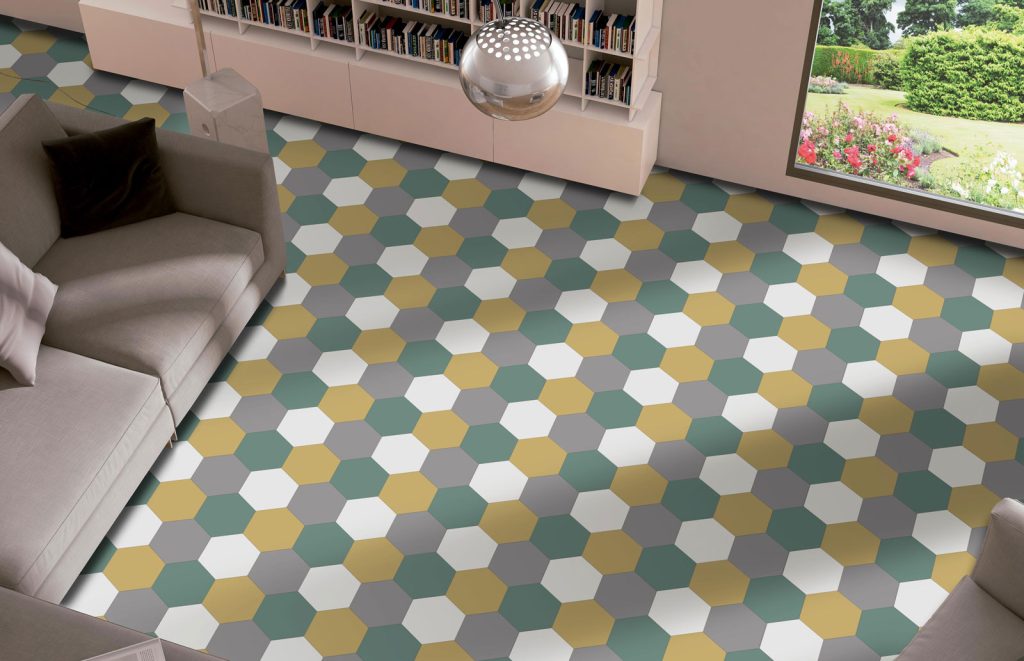 This incredibly durable Hex Fika series can be a perfect fit to grace your place with its stylish appearance. It can be used in the living room, kitchen and other areas of the space. These tiles have been fashioned with superior materials which lend them an exotic look!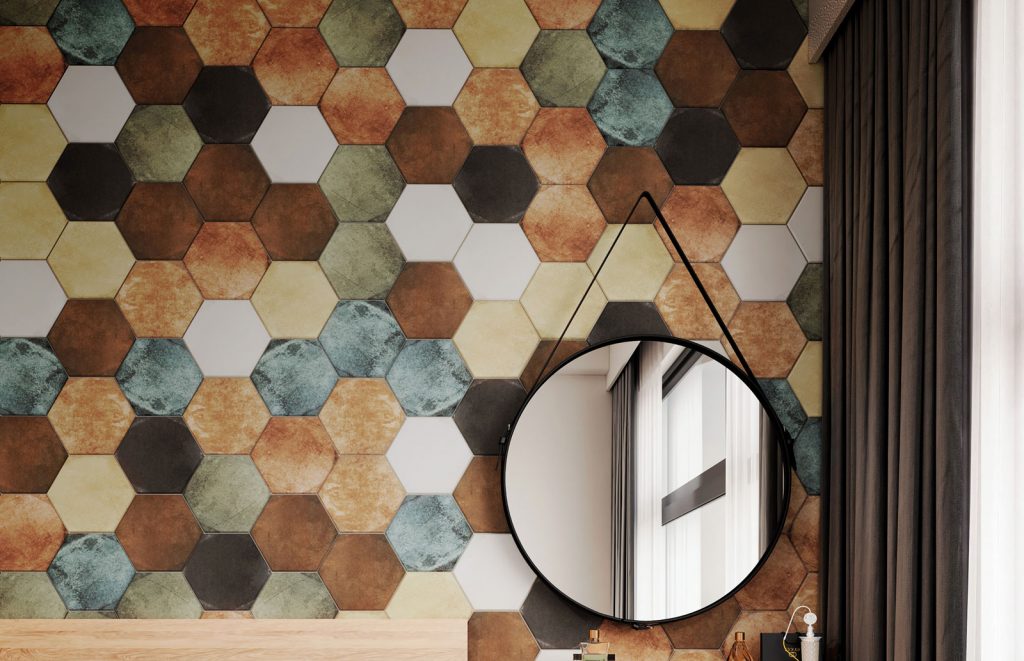 The floral-inspired Hex Corola collection is an excellent minimalistic décor that gives your space an indigenous and dramatic appeal. Their black and white colours remain a popular and favored choice for customers who want to decorate their room with an old-world vibe.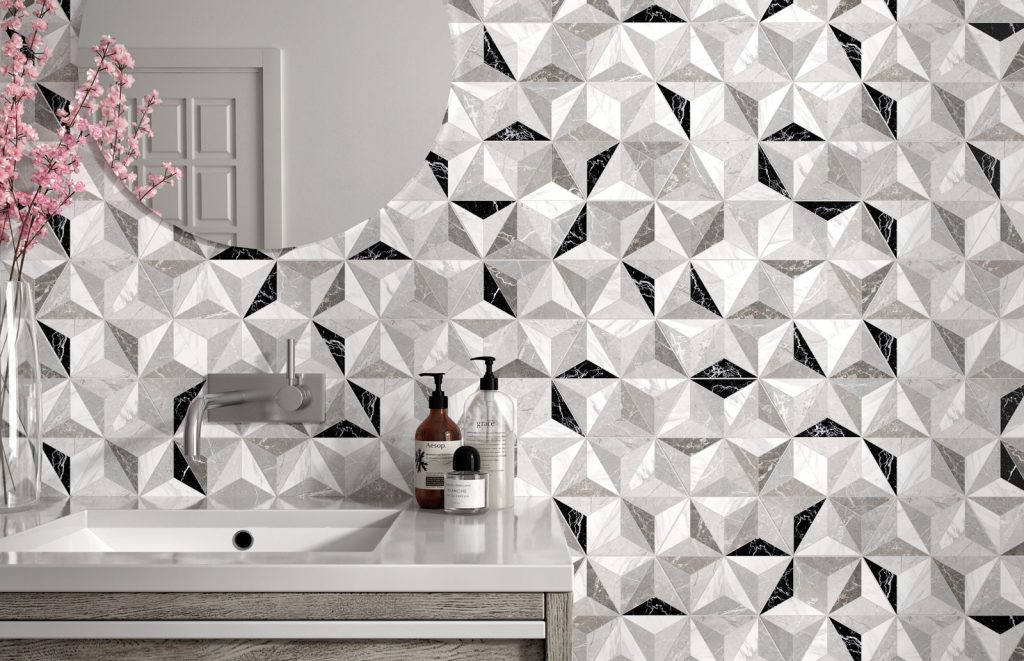 This delicate and gracefully crafted series is an ideal choice for your bathroom area. Its printed leaf designs and bright light-coloured tiles can make you feel close to nature while you enjoy some self-time in the favorite room of your house!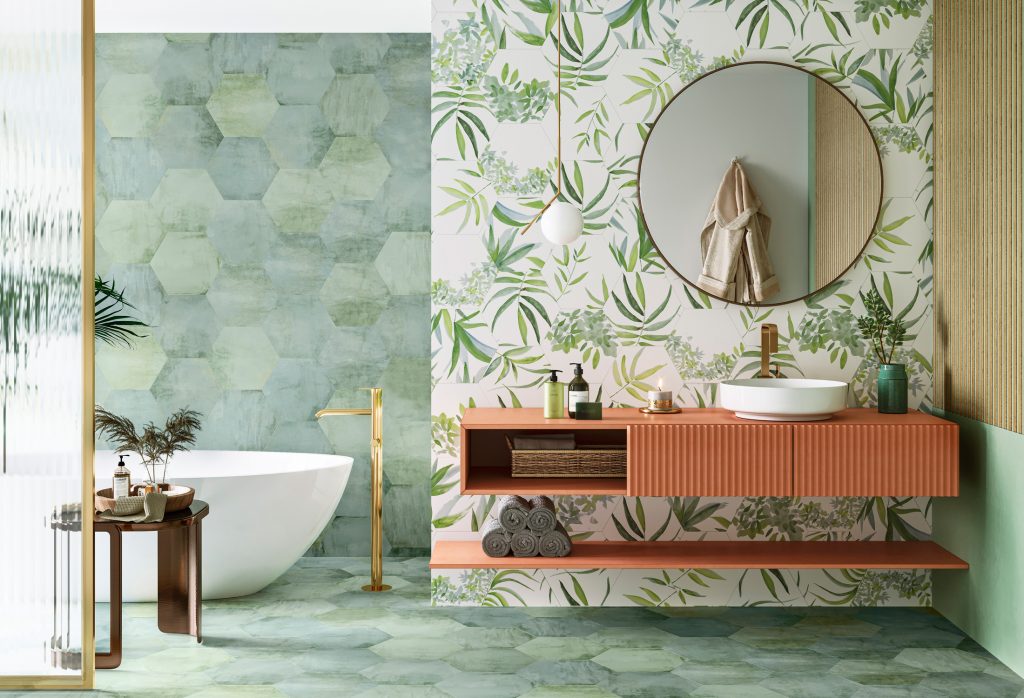 This creative porcelain hexagonal tile can be used to create a colorful wall covering or even flooring in any of your rooms. Its constant and equal gap makes designs soothing and equally captivating. Even if this pattern is stopped midway, it does not give an incomplete finish but imparts a new grandeur to the room!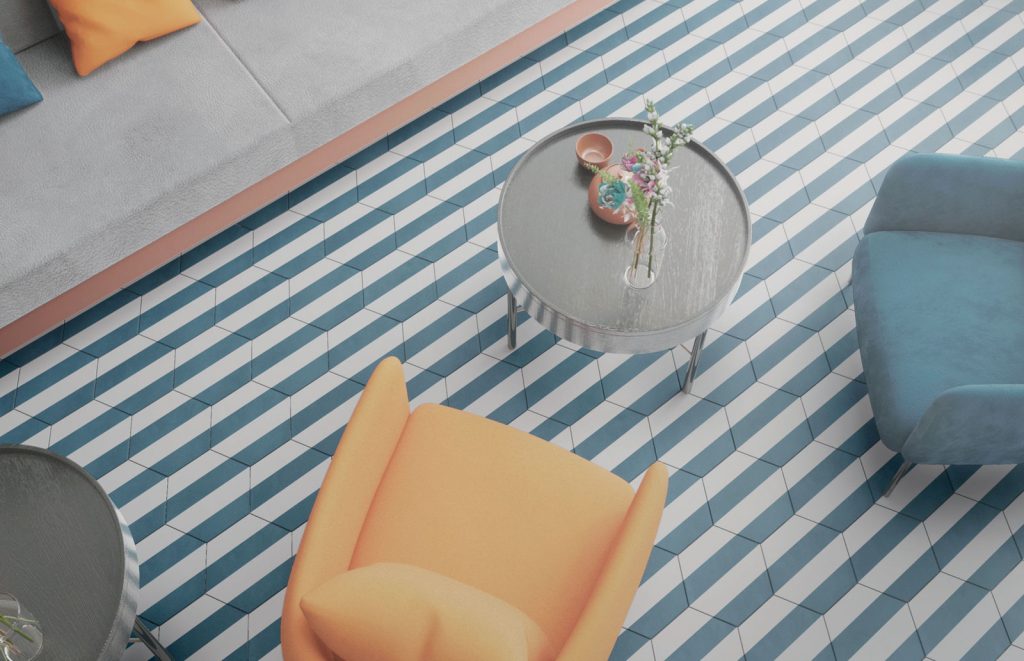 Include a stylish hexagon tiles texture for your space!
Decorating your home or any other space with new ideas happens when you contact the correct decorative ceramic wall tiles supplier. Using symmetrical timeless hexagonal patterns for décor can be a unique way to up your stylish quotient. Timex Ceramic is the tiles provider you have been looking for quality tiles. We offer vast variety of designer hexagon tiles that can elevate the style of any room. To purchase these elegant and luxurious hexagonal tiles, get in touch with us!